Private sector companies can play a vital role in creating jobs for refugees, whether by hiring them directly in their workforce or taking steps to integrate them into their supply chains. In so doing, companies can help refugees become self-reliant and transform refugee-hosting communities into thriving economies — while also expanding their business and elevating their brand.
Ruba arrived in Spain as a refugee from Syria in 2016. Training at IKEA has given her the chance to improve her Spanish whilst also integrating her into the Spanish jobs market. She hopes to find employment at IKEA in the future. Photography credit: © UNHCR/Bruno Galan Ruiz
---
Leveraging the skills and talent of refugees as a force for business
We work to mobilize businesses to hire refugees and integrate them into supply chains anywhere that refugees live, but we encourage businesses to focus in particular in markets where the need is greatest, including developing countries that host the largest refugee populations.
Companies that have business operations in these countries or are interested in doing business there can make commitments to hire refugees directly as employees. These companies — as well as any company whose global supply chain touches refugee-hosting countries — can make commitments to source from refugee-owned businesses or businesses that employ significant numbers of refugees.
Tent will work with you to navigate the laws and policies that constrain refugees' ability to work, which vary by country and sector.

WeWork is expanding its program to hire qualified refugee candidates. WeWork will employ 1,500 refugees over the next five years, beginning in the United States and United Kingdom. WeWork will also invite its 20,000+ member companies and the broader business community to match its hiring goal.
"Through IKEA, jobs can be created, and through the Foundation, we can address barriers that prevent access to jobs for instance, meaning we can contribute to solutions from different angles. The Tent Partnership offers a platform to find ways to engage and we encourage all who want to support people affected by displacement to find alignment with the Partnership, so it can be lifted to become a true database of meaningful and effective private sector engagement in humanitarian action."
Per Heggenes, CEO, IKEA Foundation

IKEA is employing Jordanian and refugee women at its facility in Jordan to produce hand-woven rugs, textiles and other products for IKEA stores worldwide. In addition, the IKEA Foundation continues to support initiatives that strengthen the resilience of refugee communities and create livelihood opportunities for refugees and host populations in Ethiopia, Kenya, Uganda, Rwanda and Jordan.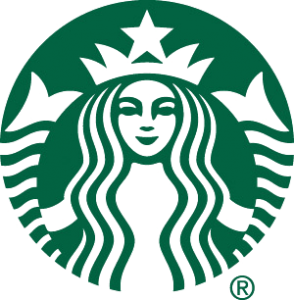 Starbucks is leading a global effort to welcome and employ 10,000 refugees by 2022. In the U.S., initial efforts are focused on Iraqi and Afghan refugees who have served as interpreters for the U.S. Armed Forces. This commitment also includes hiring 2,500 refugees in the Europe, Middle East and Africa, and 1,000 refugees in Canada.