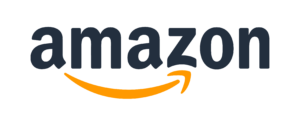 Hiring & Training
In 2023, Amazon committed to hire 5,000 refugees, including Ukrainian refugee women, across its European business over three years. Amazon will support the integration of its refugee employees in Poland and Germany through its Welcome Door program, which offers access to several benefits including the ability to connect to immigration experts.
In addition, Amazon is working towards a goal to train 10,000 Ukrainians, including refugees, through its ITSkills4U program. The program offers virtual and in-person IT and cloud skills training, Amazon Web Services (AWS) certifications, and career services, to help Ukrainians with little or no tech experience as well as experienced practitioners rejoin the workforce.
In 2022, Amazon committed to hiring at least 5,000 refugees over three years in the United States. Amazon will support the integration of its refugee and humanitarian-based immigrant employees through its Welcome Door program, which offers access to several benefits for these employees, including reimbursement for certain government filing fees, a Citizenship Assistance Portal providing end-to-end support for U.S. citizenship applications for eligible employees, and free legal resources to navigate immigration-related questions. Amazon will also provide its refugee employees with access to skills-training resources including pre-paid college tuition and ESL support through its Career Choice program. This commitment builds on Amazon's efforts to hire hundreds of refugees in the U.S. to date.
Amazon is hiring refugees across the globe and is committed to expanding its refugee hiring and training for all skill levels through a variety of initiatives and nonprofit partnerships. For example, Amazon is hiring refugees in fulfillment and transportation roles, and offering training programs that make these roles a springboard into a long-term career. In addition, Amazon provides access to free training to refugees through the Amazon Web Services' re/Start Program, a free full-time 12-week program that prepares unemployed or underemployed individuals for careers in cloud computing and connects graduates with job interview opportunities.
Amazon is part of Tent U.S., Tent Canada, Tent España, and Tent France, exploring opportunities to help refugees enter the labor market in these four countries, including through employment or job preparation.
In 2022, Amazon joined Tent's Impact Sourcing Initiative to advance the integration of Venezuelan refugees and support their host communities in Colombia. By joining the initiative, Amazon continues its practice of offering jobs to people in Colombia, including Venezuelans.
---