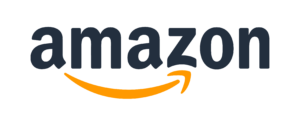 Hiring & Training
Amazon is hiring refugees across the globe and is committed to expanding its refugee hiring and training for all skill levels through a variety of initiatives and nonprofit partnerships. For example, Amazon is hiring refugees in fulfillment and transportation roles, and offering training programs that make these roles a springboard into a long-term career. In addition, Amazon provides access to free training to refugees through the Amazon Web Services' re/Start Program, a free full-time 12-week program that prepares unemployed or underemployed individuals for careers in cloud computing and connects graduates with job interview opportunities.
In 2021, Amazon joined Tent's Coalition for Afghan Refugees in the U.S., committing to explore hiring and training opportunities for Afghans across the country.
In 2022, Amazon joined Tent's Impact Sourcing Initiative to advance the integration of Venezuelan refugees and support their host communities in Colombia. By joining the initiative, Amazon continues its practice of offering jobs to people in Colombia, including Venezuelans.
---